Home of the hammerfest Triathlon & Brian's Beachside Boogie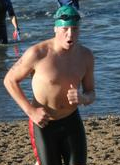 Welcome to the Hammerfest Triathlon!
The Hammerfest Triathlon is a USAT sanctioned sprint distance triathlon that takes place at the picturesque Owenego Inn Beach and Tennis Club in Branford, CT. The race boasts commanding views of the Long Island Sound. A cookout and Fun Run follow the race. Join us for a great morning.
Race Productions has over 15 years of experience producing multi-sport races, including Hammerfest and Brian's Beachside Boogie, an early spring duathlon held at Hammonasset State Park in Madison. The staff of Race Productions includes experienced triathletes who know what goes into a well-run multi-sport race. Our goal is to offer a race that is fun, competitive and safe.

Like us on Facebook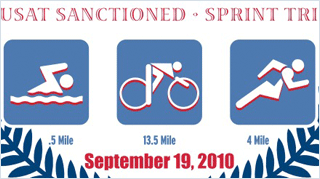 Branford – June 1st
Our Inspiration
Fourteen years ago, the staff of Race Productions came to know and be inspired by a young boy in the Branford community 

MORE>>